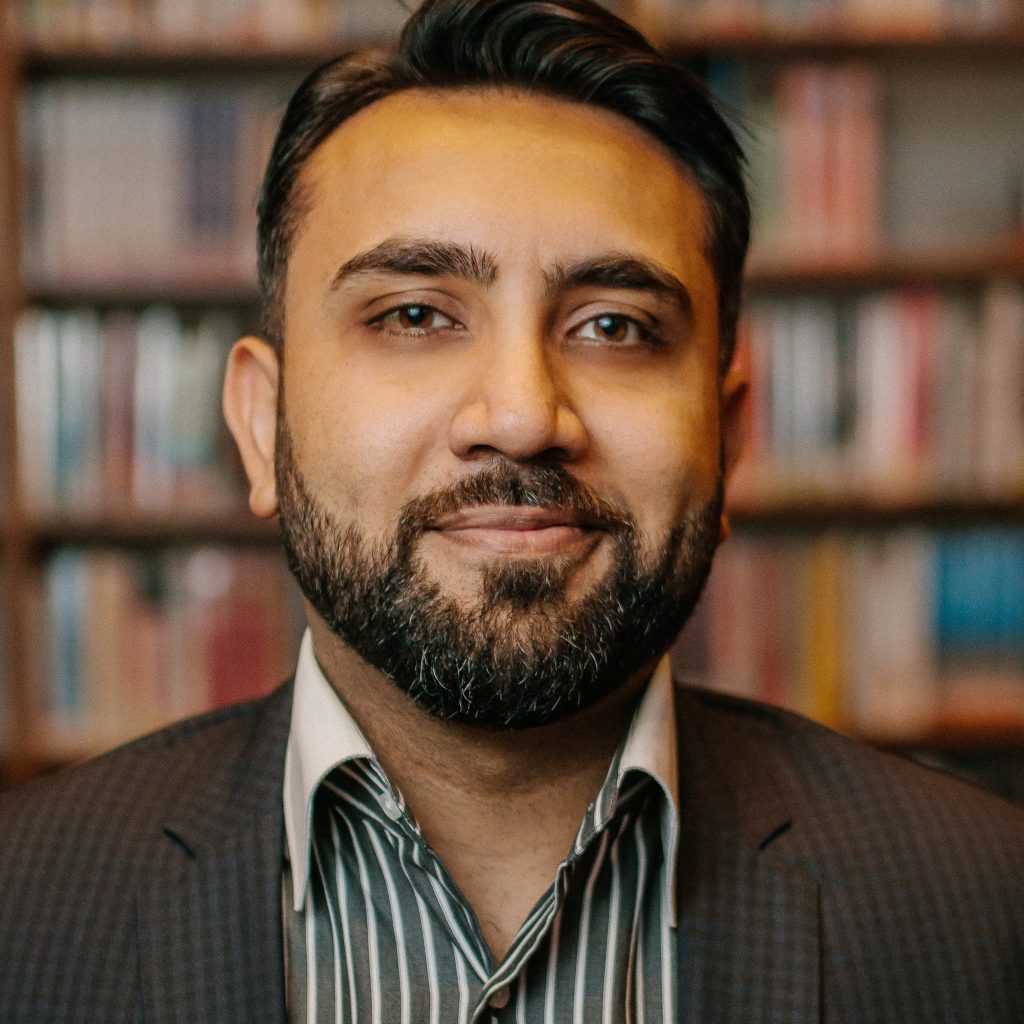 Syed Ali Saeed
Attorney
Syed Ali Saeed is an Indiana University School of Law graduate with a background in Mechanical Engineering. Ali is a practicing attorney and founding partner at Saeed & Little, LLP. He focuses on complex litigation including class actions and mass torts. Additionally, Ali also serves as general counsel for several small- and medium-sized businesses, as well as non-profit organizations.
Ali has significant litigation experience representing both consumers and businesses (against other businesses) and has successfully litigated a wide variety of disputes. Ali has been involved in numerous high-impact class action litigations against corporations, banks, debt collectors, insurance companies, and state governments on behalf of various victimized groups including employees, consumers, parents of children with developmental disorders, prisoners, and insured patients. As a consumer advocate, Ali has been part of some of the largest class-action lawsuits in the country involving consumer protection statutes. Ali is heavily involved with the National Association of Consumer Advocates ("NACA"), the largest consumer advocacy group in the United States, where he serves as the chair for NACA's membership committee. Ali routinely presents on topics related to consumer protection laws and class actions by local and national organizations.
Ali also represents several small- to medium-sized businesses as general counsel. Ali has represented such businesses through numerous multi-million-dollar deals, compliance audits, mergers, and acquisitions, as well as litigations involving contractual and IP disputes against other businesses. Ali's extensive litigation experience helps focus his clients on what is important for limiting their exposure and avoiding legal disputes.
Ali is deeply engaged in the local Indiana Community and frequently volunteers his professional and personal time for various causes. He is currently the President of a local Advocacy Network. For the past 10 years, Ali has been actively involved with Seeds of Learning, a non-profit corporation aimed at promoting education in third-world countries. He recently finished his term as the Vice President of Seeds of Learning and now continues to serve as a board member. Ali also currently serves on the board of MAI. Ali has been affiliated with MAI for over 10 years in various capacities including a two-year stint as a Director of Legal Services where he headed a domestic violence and immigration-focused legal services program. Ali also currently serves as a board member for a local social justice non-for-profit: The Heartland Pro-Bono Project, and another immigrant's rights-focused non-for-profit: The New Citizens Project. In 2016, Ali was a recipient of the Access to Justice Award for his efforts and contributions in the non-for-profit world and promoting social justice. Ali has also been repeatedly nominated by his peers as a Rising Star between 2016-2021.
Admissions:
Indiana
Southern District of Indiana
Education:
Indiana University Purdue University-Indianapolis
IU Robert H. McKinney School of Law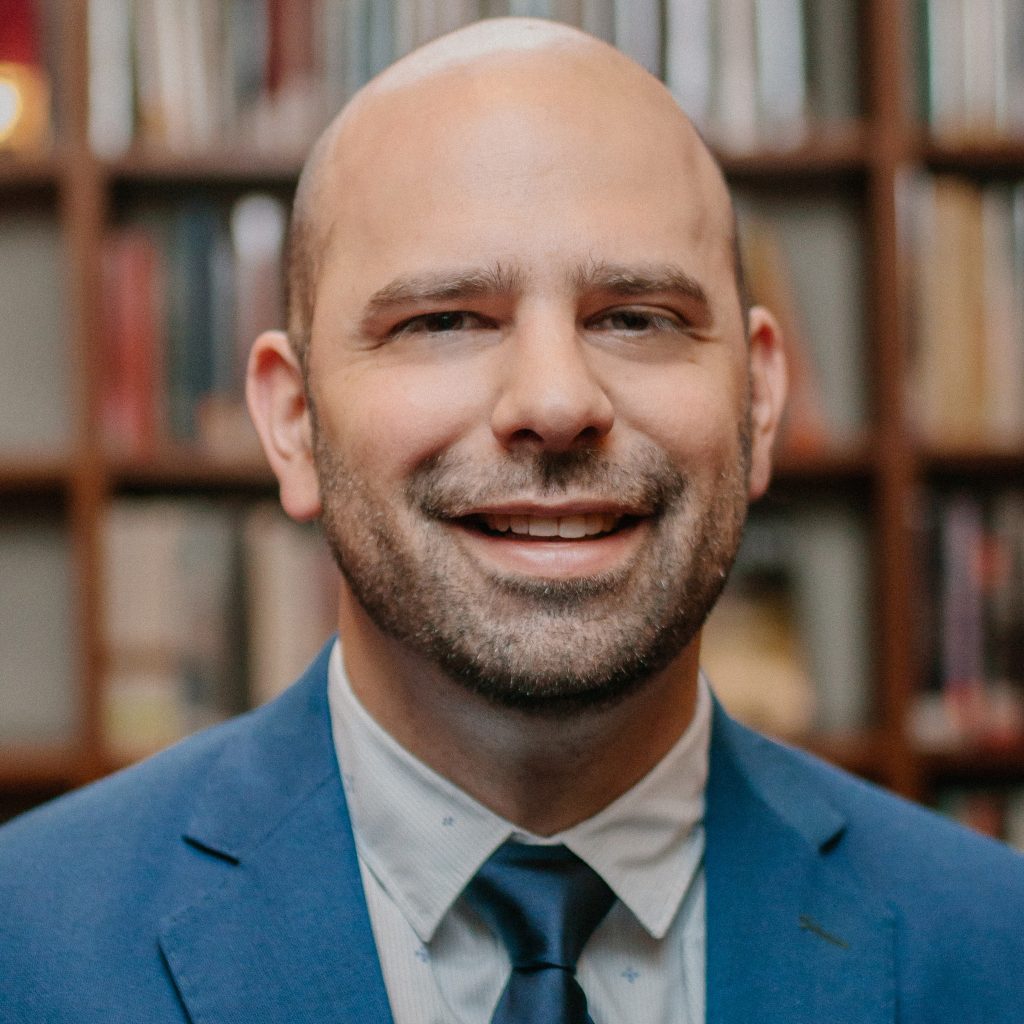 Jon Little
Attorney
Too often lawyers use the phrases, "trial lawyer" or "litigator" to describe themselves, despite the fact that they rarely if ever actually try a case; that is not the case with Jonathan Little. Jon has been practicing law since 2007, when he began working as a law clerk in the County Attorney's Office in Flagstaff, Arizona. Jon began his personal law practice focusing on criminal defense in 2007 as well. Since 2007 Jon has tried numerous jury trials for offenses ranging from cockfighting to murder, as well as civil juries in jurisdictions from coast to coast.
In 2008, Jon left the County Attorney's office and moved to Indianapolis to pursue cases for athletes that had been molested by coaches in various United States Olympic Committee regulated sports. Jon's work on behalf of sexual abuse victims has been featured in various media outlets from 20/20 to the New York Times. In 2010, due directly to Jon's advocacy the United States Olympic Committee founded its first "Safe Sport Program".
Today Jon's practice is still focused on litigation that will lead to trial. Jon believes that publicizing corporate and governmental abuse is one of the few remedies regular citizens have in today's society.
Jon was a varsity runner at Rutgers and Indiana University and competed professionally in track and field for Brooks through 2010. Jon competed in the 2008 United States Olympic Trials in the marathon, and Jon was also the President of the Indianapolis Monumental Marathon from 2012–2015.
Admissions:
Arizona
Illinois
Indiana
New York
Education:
Rutgers
Indiana University
University of Missouri – Kansas City
David Miller
Attorney, Barrister and Solicitor
David routinely represents individuals and communities in disputes with insurance carriers stemming from the carriers' claims handling tactics. Carriers are often incentivized to obtain the lowest possible settlement value for a claim or to refuse a claim altogether. To achieve this goal, carriers sometimes resort to practices designed to frustrate claimants, prolong the claims process, and drain claimants' resources, forcing them into unfair settlements. David is committed to acting on behalf of claimants facing these unfair practices.
Prior to becoming an attorney, David worked as a skilled laborer and contractor. His years of experience as a contractor specializing in storm-related insurance claims have provided him with a deep understanding of the claims process and the methods used by insurance carriers to deny, delay, and defend paying honest claims.
David received his U.S. and Canadian law degrees in 2012 and joined Saeed & Little LLP in 2013. In addition to his work on behalf of claimants in disputes with insurance carriers, he assists clients in matters involving construction law, first-party insurance litigation, contract disputes, personal injury matters, and wrongful death suits.
A lifelong Hoosier, David was raised in Hendricks County and still has strong ties to the area. He grew up in a farming community and credits the years he spent on the farm for his work ethic and commitment to his clients.
Admissions:
Jurisdictions:
California
Indiana
Illinois
New York
Ontario, Canada
Federal Courts:
Western District of Michigan
Southern and Northern District of Indiana
Southern District of Indiana Bankruptcy
District of Colorado
Northern, Central, and Southern District of California
Appellate Courts:
7th Circuit Court of Appeals
9th Circuit Court of Appeals
Education:
Ball State University
University of Windsor Law
University of Detroit Mercy Law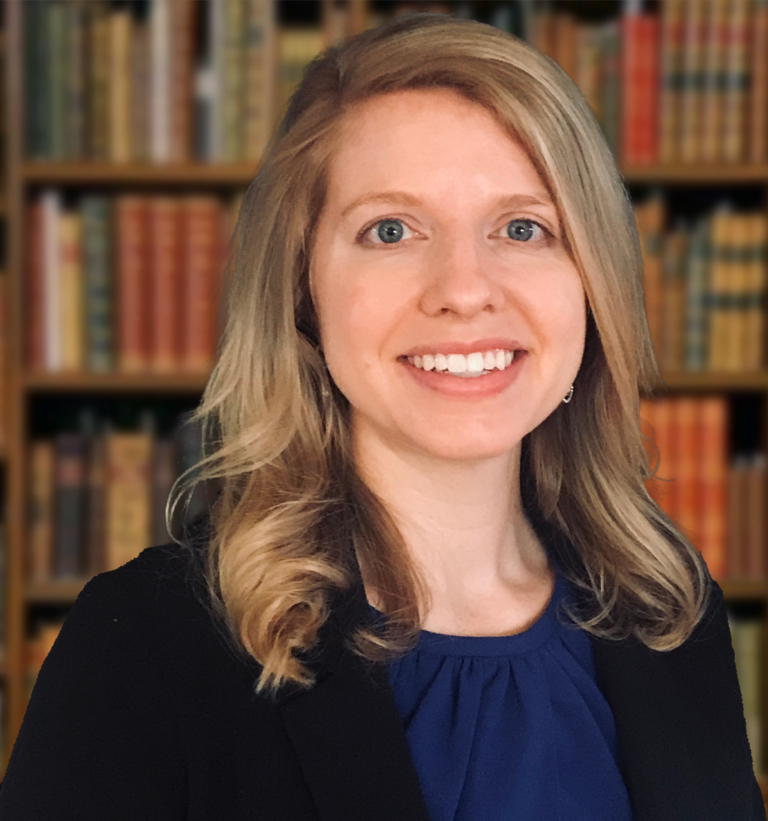 Annie Alonso
Attorney
Annie has always had a passion for helping people. While in college, she studied abroad in Chile and Ecuador and focused on equal rights for women. After she returned, she interned with a non-profit that helped refugees assimilate in Indianapolis. In law school, she received a scholarship to work with the National Immigrant Justice Center in Chicago to aid refugees and asylum seekers obtain citizenship.
Prior to joining Saeed and Little, Annie was a public defender in Marion County for six and a half years. She has experience litigating all kinds of criminal matters, from misdemeanor cases like operating a vehicle while intoxicated to the highest level of felonies up to and including murder. She has tried numerous jury and bench trials in various courts and defended all other sorts of criminal matters in and out of the courtroom. Annie now focuses her practice in the areas of criminal defense, civil rights work, and plaintiff focused litigation.
A native Hoosier, Annie is a graduate of DePauw University, summa cum laude, and IU Robert H. McKinney School of Law. Se habla español.
Admissions:
Indiana
Colorado
Northern District of Indiana
Southern District of Indiana
Northern District of Illinois
Central District of Illinois
7th Circuit Court of Appeals
District of Colorado
Education:
DePauw University
IU Robert H. McKinney School of Law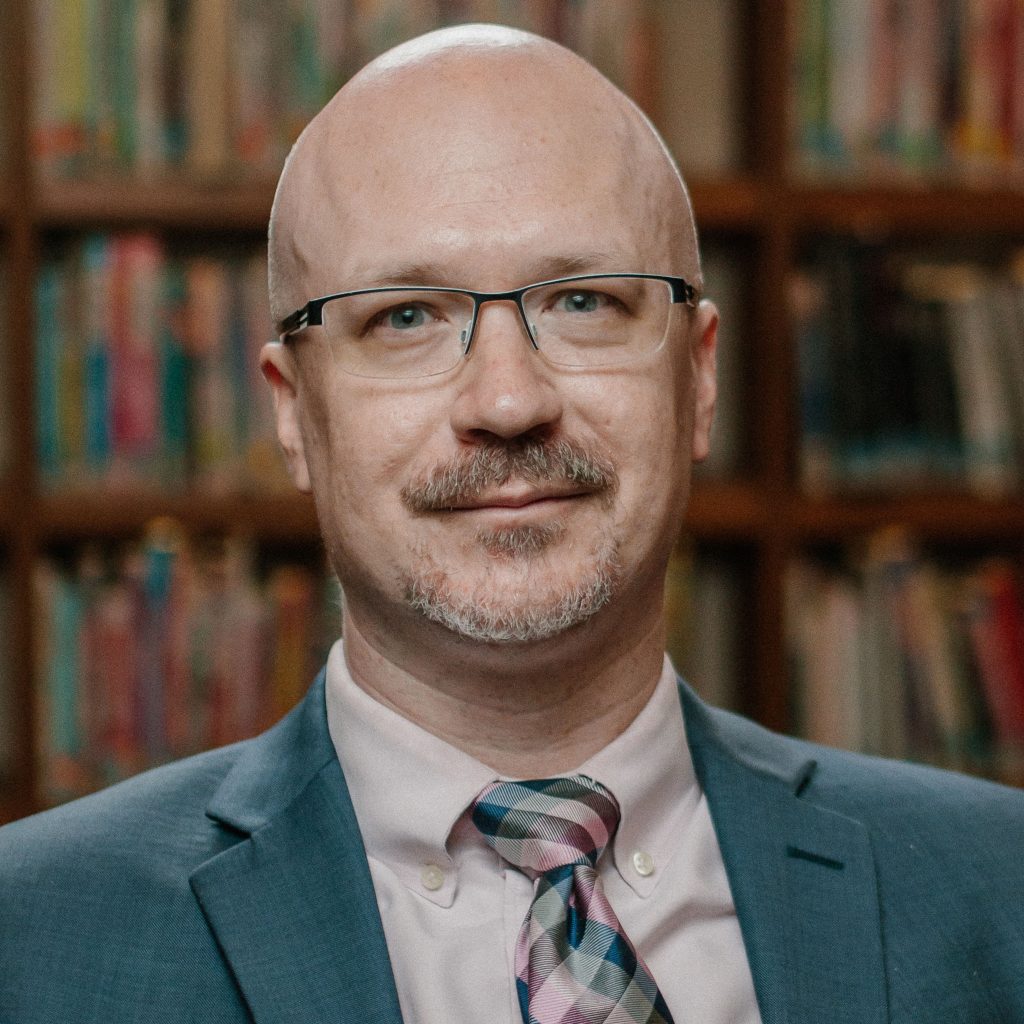 Dan Canon
Attorney
Daniel J. Canon is a civil rights lawyer, law professor, writer, speaker, consultant, and activist based in the Midwest. He teaches at the Louis D. Brandeis School of Law and practices with Saeed & Little, LLP. Dan is consistently voted one of the region's top lawyers in the area of individual/constitutional rights. He has argued before the 6th and 7th Circuit Courts of Appeals, the Kentucky Court of Appeals, and the Kentucky Supreme Court.
Dan is best known as lead counsel for the Kentucky plaintiffs in the landmark Supreme Court case of Obergefell v. Hodges, which brought marriage equality to all fifty states. He was also plaintiffs' counsel in Miller v. Davis, the highly publicized case in which couples were refused marriage licenses in Rowan County, Kentucky, and counsel for protesters in Nwanguma v. Trump. He has represented plaintiffs in numerous other high-profile civil and constitutional rights cases involving wrongful convictions, abuse and overreach by law enforcement, academic freedom, and campus sex abuse.
His writing has been featured in numerous publications, including The National Law Journal, Above the Law, Salon, and Slate. He is a regular columnist for Louisville's LEO Weekly. He has been quoted and profiled extensively in Time, The Washington Post, The Wall Street Journal, Nightline, The New York Times, and many other national and international news sources. He is currently producing a series of short documentaries called Midwesticism, which profiles activists in Indiana and surrounding areas. His latest book entitled PLEADING OUT: How Plea Bargaining Creates a Permanent Criminal Class, is now available for preorder.
Admissions:
Kentucky
Indiana
Federal
Southern District of Indiana
Eastern District of Kentucky
Western District of Kentucky
Sixth Circuit of Appeals
Seventh Circuit Court of Appeals
United States Supreme Court
Education:
University of Louisville
Law School
University of Louisville – Brandeis School of Law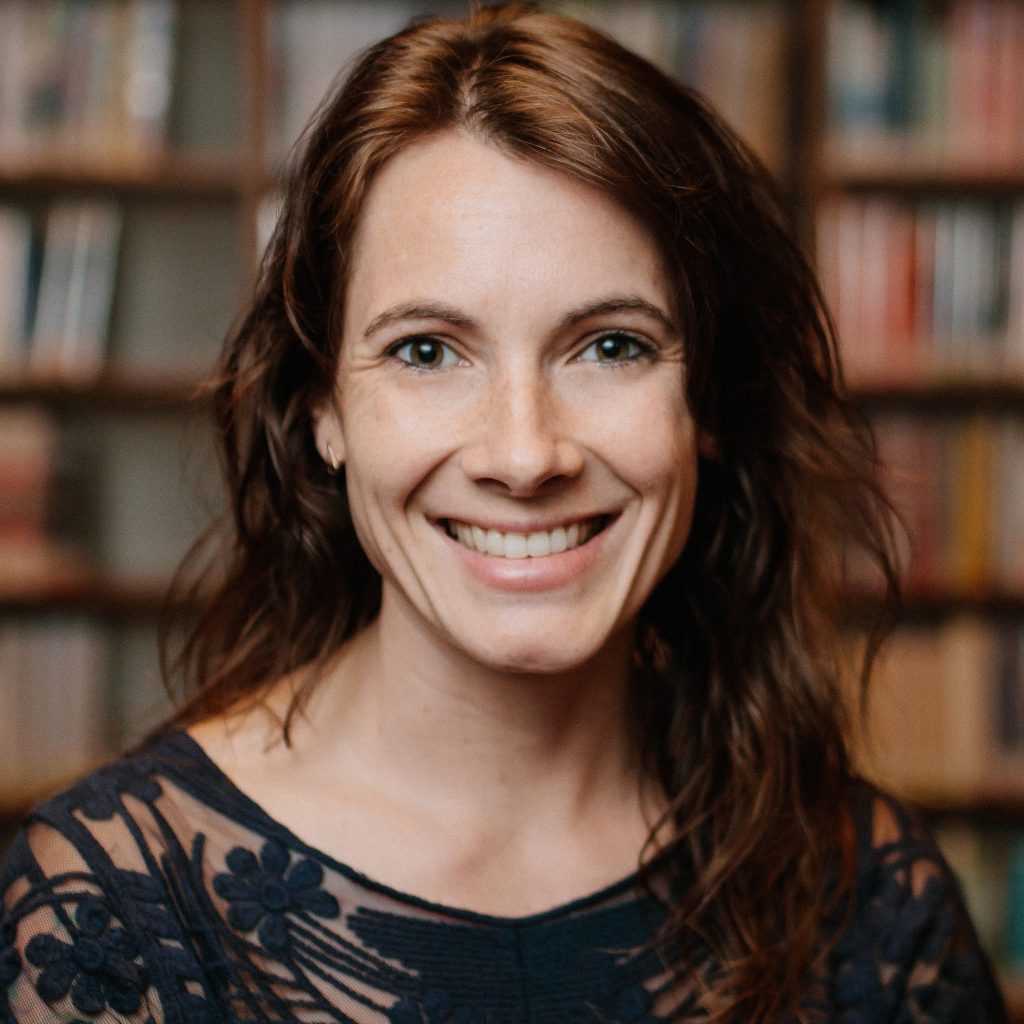 Jessica Wegg
Attorney
Jessica has been practicing law since 2009 and is admitted in British Columbia and Ontario in Canada, and Illinois, Indiana, the 7th Circuit Court of Appeals, and the United States Supreme Court in the United States. Jessica was the original source to the Indianapolis Star series on USA Gymnastics that exposed pedophile coaches and officials in USA Gymnastics including Larry Nassar. Jessica has written and/or argued cases for the 7th and 9th Circuits Court of Appeals as well as the Indiana Court of Appeals and Supreme Court. Jessica's practice is focused on Civil Rights work and representing young athletes who have been molested by coaches controlled by the United States Olympic Committee. Jessica is often called upon by law firms around the United States and Canada to brief complex legal issues and has written and argued cases in the state and Federal Courts of Michigan, Indiana, Arizona, and California, among others.
Jessica earned her BA from the University of Indianapolis in 2004, where she double-majored in German and Psychology, and continued there to earn her MA in Clinical Psychology in 2006. From 2003 to 2006, she also worked as the lead technician at a private neuropsychology clinic in Indianapolis, where she administered cognitive and neuropsych assessments to everyone from toddlers to nonagenarians and convicted criminals. In the fall of 2006, she matriculated into the Robert H. McKinney School of Law in Indianapolis; during her time there, she participated in Moot Court and was an Articles Editor for the Indiana Law Review. Her Note, Robbing Peter to Pay Paul: Why Ethanol Production Must Be Regulated and How to Do It, was published in the University of Baltimore Journal of Environmental Law in 2008. Her article Illegal Aliens and Worker's Compensation Issues was published in Res Gestae in 2010.
She is a member of St. Paul's Episcopal Church. In her spare time, she enjoys spending time with her family, reading, and being outdoors.
Admissions:
British Columbia, Canada
Ontario, Canada
Illinois
Indiana
US Supreme Court
7th Circuit Court of Appeals
Northern District of Illinois
Northern District of New York
Eastern District of Michigan
Northern and Southern Districts of Indiana
Education:
University of Indianapolis
IU Robert H. McKinney School of Law
Bradley Lohmeier
Attorney
Bradley C. Lohmeier grew up in Indianapolis, Indiana. After graduating from Purdue University's Krannert School of Management in 2009, he worked in Denver, Colorado as a business analyst in the telecom industry. After returning to Indiana in 2011 to be closer to his family, he attended Indiana University's Robert H. McKinney School of Law and graduated in 2016. He passed the Indiana Bar Exam and received his license to practice law in October 2016. Bradley practices personal injury and civil rights law. His mission is to help others in ways that are important to them as well as to the community he knows and loves.
Admissions:
Indiana
Southern District of Indiana
Education:
Purdue University
IU Robert H. McKinney School of Law
Carmelo Chimera
Attorney
Carmelo Chimera graduated summa cum laude from Carthage College where he studied philosophy with an emphasis on ethics and law. Carmelo opened his first business at the age of 21 while still enrolled at the University of Chicago Law School.
After graduating from the University of Chicago, Carmelo worked at an AM100 law firm in a private equity group focused on fund formation and financings.
Since then, for over a decade Carmelo has provided clients with counsel regarding:
corporate structure and governance
contract negotiation and drafting
financings including debt, equity, and mixed
fund formation
Trademarks and copyrights
Carmelo's clients include solopreneurs, small businesses, startup founders, and institutional investors. He routinely advises clients on capitalization structures, corporate and securities matters, equity and equity compensation, tax planning, and more. Carmelo's small business experience helps him understand the unique challenges facing entrepreneurs and investors to provide advice that drives the most value for his clients.
Recently Carmelo's practice has evolved to include entertainment law and specifically film financing due to his contacts in the film industry gained over his own career as a film producer and director. He is also the author of the book "Your Kickstarter Is About To Fail (And What You Can Do About It)" as well as several graphic novels.
Admissions:
Illinois
Education:
The University of Chicago Law School. Chicago, IL. 2013
Carthage College. Kenosha, WI. 2010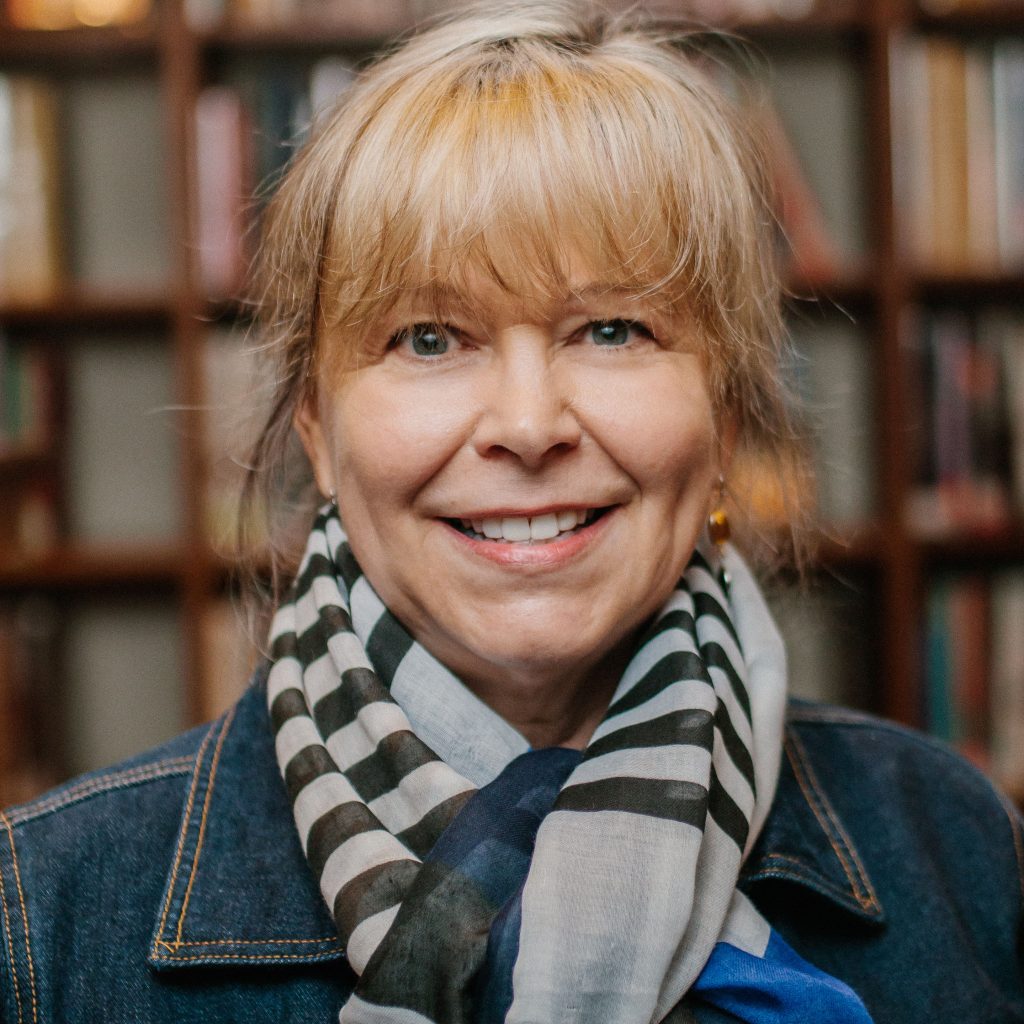 Diane Meyer
Finances Manager
Diane Meyer is a native mid-westerner who attended Indiana University and the State University of New York at Buffalo. She has been with the firm since 2013.
Education:
Indiana University
State University of New York at Buffalo
Lenny Ribon
Law Clerk
Ienny Ribon is a lawyer in Venezuela and a Law Clerk at Saeed & Little, LLP. Ms. Ribon has a deep passion for immigration laws that derive from her own family's first-hand immigration experiences. As an immigrant herself, Ms. Ribon has a clear understanding of the issues facing immigrants, and she is eager to help families and individual immigrants to realize their dream of coming to the United States and legalizing their status.
Ms. Ribon graduated from the Faculty of Law at the Santa Maria University, in Caracas, Venezuela. She has since earned her Master of Laws Degree (LL.M) from IU Robert H. McKinney School of Law.  Ms. Ribon is preparing for the New York State Bar Examination. After passing the bar, Ms. Ribon plans on pursuing her dream and becoming a family-based immigration attorney at Saeed & Little, LLP.
Education:
Santa Maria University
IU Robert H. McKinney School of Law
Testimonials
Brooke Taflinger
Big Ten Champion, record holder 400 IM, first USA Swimming Lawsuit Plaintiff
"When I found out I was violated by my swim coach, I wanted an attorney who truly understood high level athletics. With Jon's background as an athlete, I knew he was someone I could trust to handle my case. It's amazing what we have been able to accomplish over the last three years."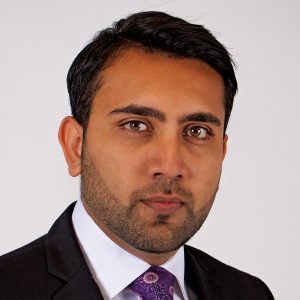 Delia Webster
"I had dealt with many attorneys, but Ali has been the most efficient and dedicated attorney by far. His dedication got great results in the final outcome on my lawsuit with Bank of America."
Karen McFarland
President, Total Resource Staffing
"I was sued by the franchisor of my staffing business with a promise of closing me down and taking over my business. Jon Little prevailed in the trial, and I was able to continue operating as an independent staffing firm. Jon worked with me on a very flexible payment plan for his fees and was very accessible to answer any questions or concerns about my business. I am very grateful, and appreciate everything Jon Little has done for me and my business. I would highly recommend Jon Little for any and all legal needs you may encounter."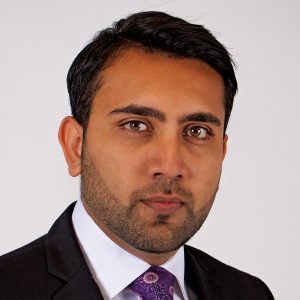 Amin Makin
"If you need help from an attorney, I recommend calling Ali's office because he will listen before he starts talking about money if any money is needed. He put in much work to bring my mortgage owners to court and forced them to correct my account. Therefore, get the best and forget the rest!"
Mark Alesia
Director of University Communication at Indiana State University
Don't forget, the original tip to @indystar about small-town Georgia lawsuit against @USAGym, which started all of this, came from @jonlittlelaw.